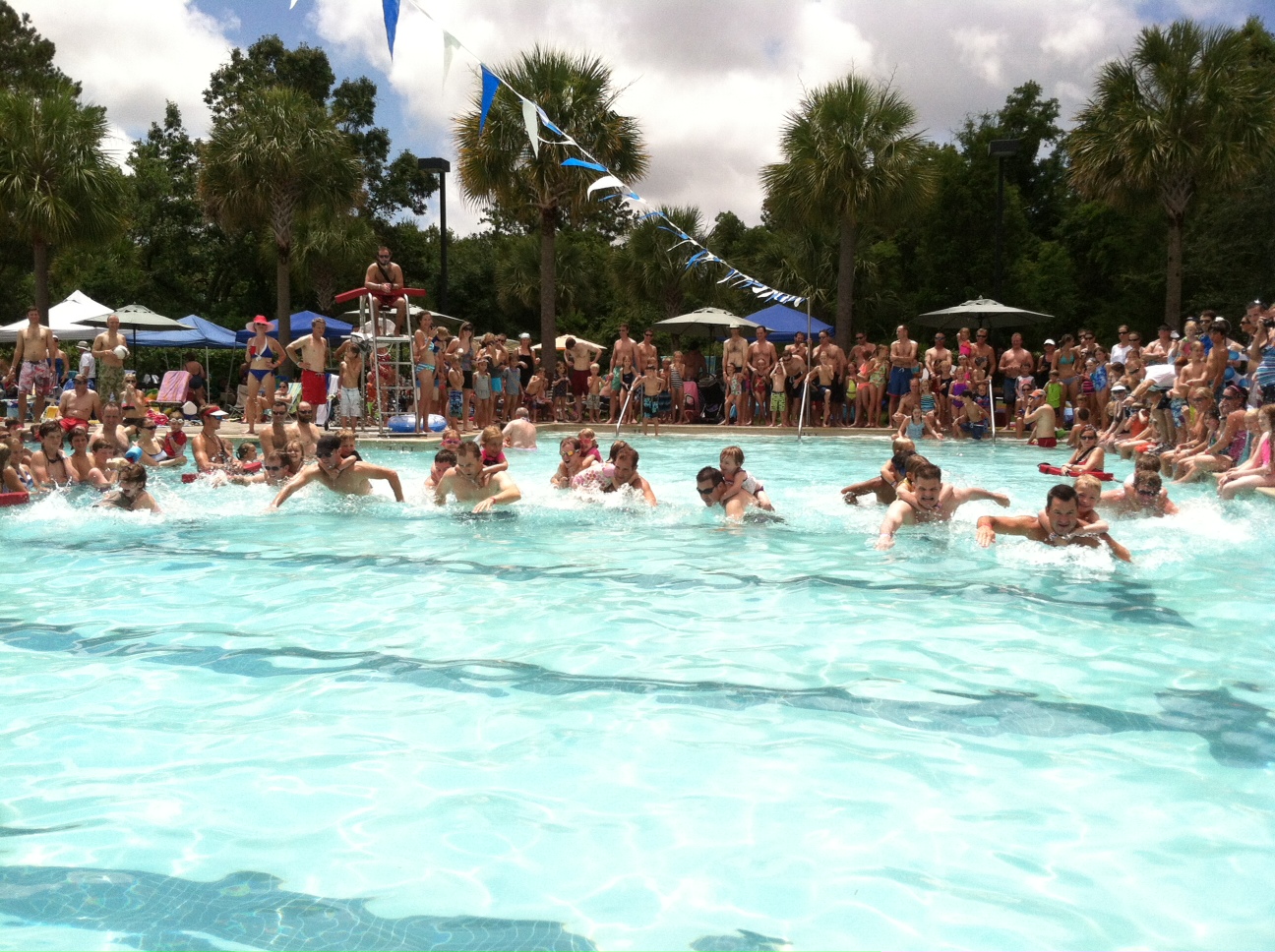 Like fireworks exploding in a sparkling spectrum, we are bursting with love for America. So how can we possibly be expected to contain our celebration of her to one day? Answers the Daniel Island Community: "We can't."
Oh, we'll be sure to observe the 4th of July, our nation's official date of birth. But in order to commemorate in a manner worthy of our stars and stripes, we're going to get the party started on July 3rd.
It's a tradition in Daniel Island to pack two full days of patriotism around Independence Day. As a community, we know the most robust way to show gratitude for our freedoms is to gather in spirited salutation with neighbors, friends, fellow families… hand-in-hand, hands over hearts, and hearts full of pride.
Of course, it doesn't hurt to throw in a parade, some live music, booming fireworks, and a few hundred (er, thousand) hot dogs.
On July 3rd, islanders will bedeck their bikes and golf carts, streaming crepe paper and floating balloons from all spokes and posts. Late afternoon, the lineup takes form and the community parade rolls down Daniel Island Drive. Revelers of every age – dressed in all the red, white, and blue they can muster – arrive under the live oaks of Smythe Park, ready for the perfect patriotic shindig. Classic Americana and fellowship of neighbors makes the grown-ups nostalgic, and the youngest islanders begin making their own memories amid big band music, the aroma of barbecue, and a goose-bumping fireworks finale.
After the booming subsides, islanders rest up for the "real" Fourth festivities… because the next day's poolside celebration and cookout is legendary. This community-wide party has become as infamous for its DJ dance party as for its competitive family games (bragging rights for the winner of the piggyback pool race last a whole year, after all).
For those two mid-summer days, we are reminded how lucky we are to live in America, and to live among one another.