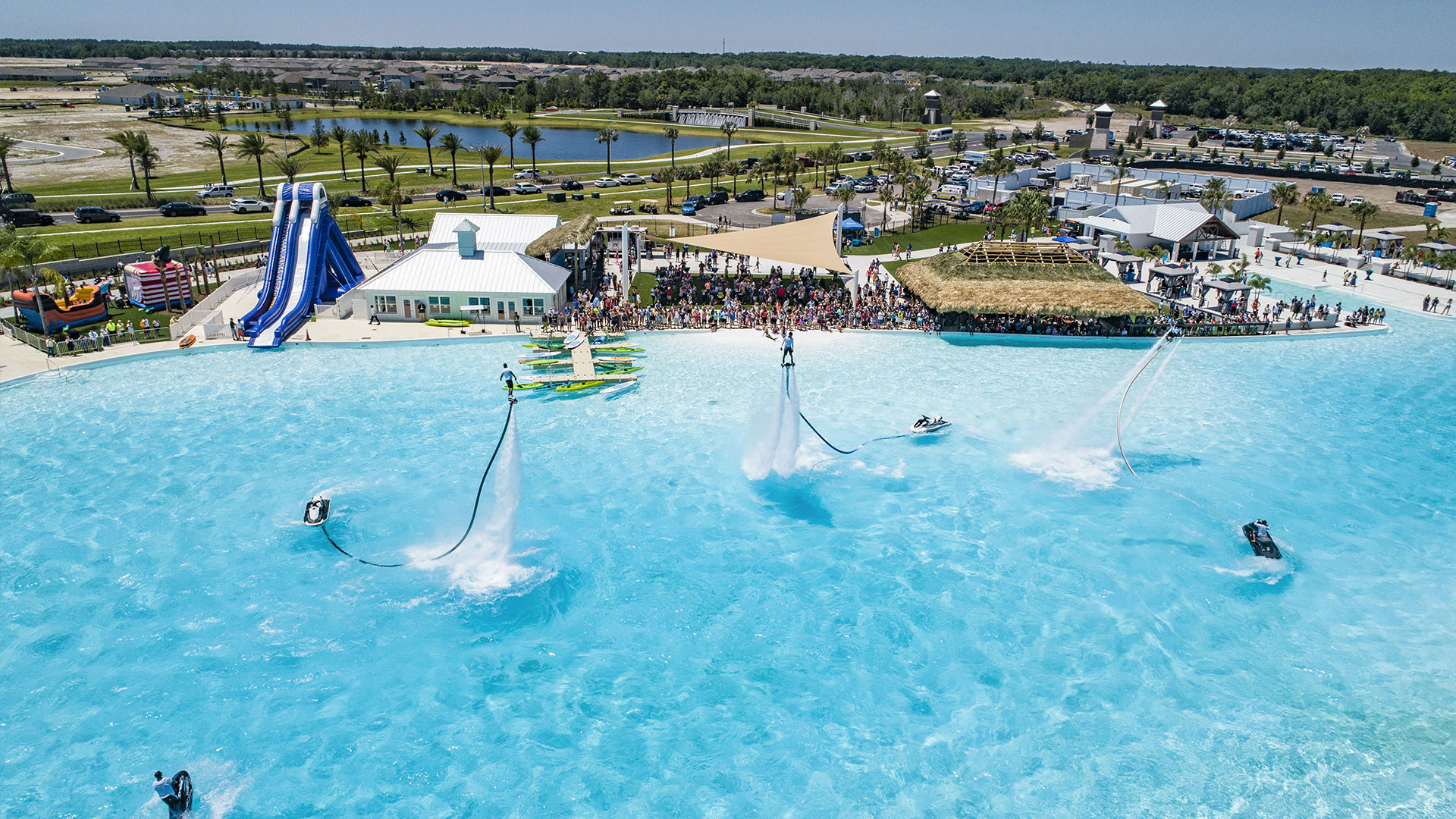 It's a (brutal) geographical fact: There's only so much oceanfront real estate to go around.
Lowcountry seaside homeowners rarely give up their properties, and lots for new construction on and around Charleston's barrier islands are few and far between. So, the majority of us buy inland for weekday life, and haul our beach gear on weekend pilgrimages to our happy place. And as we pull our feet from the sand, we glance longingly at the waterfront lots that may never be available to us.
Or will they?
One company is looking to build communities around man-made, sand-hugged bodies of water the way others take shape around golf courses and parks. Crystal Lagoons, founded in 2007 by Chilean real estate developer and biochemist Fernando Fischmann, purports to have created "a pioneering, innovative, and environmentally sustainable technology that has been patented worldwide, which allows crystalline lagoons of unlimited sizes to be built and maintained at very low costs anywhere in the world, using minimal amount of chemicals and energy." In short, it solves the shortage of coastline available for residential construction by actually making more coastline.
As the name implies, Crystal Lagoons constructs lake-like bodies of crystal clear water, offering community developers a highly-sought amenity. Though the centerpiece is the lagoon itself, the full amenity includes year-round programming in green space, amphitheaters, and special event venues around the water. The company is currently present on five continents with 600 initiatives in planning, design, construction, or operation. To date, Kevin P. Morgan, Executive Vice President of Crystal Lagoons U.S. Corp, reports, "We have 21 projects under way in the U.S. with nearly 100 deals in various stages of negotiations." And the very first one – a 7.5-acre lagoon near Tampa – just filled to fanfare (and christening by Crystal Lagoons ambassador, Olympic swim star Michael Phelps) at the end of April.
The Florida community, named Epperson, is one of nine from Metro Development Group currently underway in partnership with Crystal Lagoons. Homes around the lagoon are moderately-priced in the mid-$200s to $400s, and are constructed by large national and regional builders like Pulte and Lennar. The homes themselves include "smart home" connectivity and eco-friendly features. But the real draw is, of course, just steps from the back door – not only the white sands and clear water, but the rest of the lagoon amenity package: waterslide, in-water obstacle platform, swim-up bar, tidal pool, restaurant, family beach, yoga lawn, and entertainment plaza.
But do Crystal Lagoons scratch the itch to live at the beach? Well, the company claims that the promise of their amenity speeds up home sales within a given community by 60%. Indeed, Epperson's first phase of 400 lots sold out in just 90 days. And there certainly is something to be said for being able to swim, paddleboard, kayak, and windsurf in a safe, controlled environment (read: no jellyfish or alligators) that pledges environmental friendliness, topographical flexibility, and even clean industrial innovation.
So keep an eye out. A number of negotiations in the Palmetto State have been gaining momentum as the company's reach extends toward the Carolinas. And weigh in… we'd love to hear if a Crystal Lagoons amenity is something you'd dip your toes in.