West Ashley Homes For Sale - Charleston
Modern day West Ashley residential communities were established in the late 1940s, and growth really took off in the 1980s, when larger retailers began commercial development that the Charleston peninsula could not support. West Ashley homes for sale line Savannah Highway, in an area closest to downtown Charleston. Its first retail district is experiencing an exciting revitalization, with many art and design oriented businesses locating there in recent years, as well as several restaurants that could hold their own against their peninsular counterparts.
All Listings
$200,000 - $300,000
$300,000 - $400,000
$400,000 - $500,000
$500,000 - $600,000
$600,000 - $700,000
$700,000 - $800,000
$800,000 - $900,000
$900,000 - $1,000,000
Over $1,000,000
About West Ashley Real Estate
West Ashley real estate includes the charming community of Avondale, a 240-home neighborhood that is perhaps one of Charleston's best-kept residential secrets. Homes of tremendous character, from brick ranch to masonry construction, are set on generous lots, many with mature live oaks. And the community is not only adjacent to the bike/walk mecca West Ashley Greenway, but smack in the heart of a burgeoning foodie and artisan district.

West Ashley and its perfect pocket, Avondale, allow for the contemporary, while still celebrating the historical. Oh, and if you're looking for East Ashley, it's actually called downtown Charleston.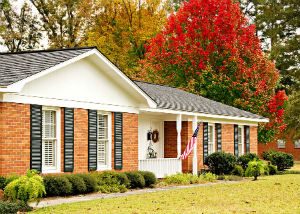 West Ashley & Avondale Highlights
Only 20 minutes from downtown Charleston, West Ashley is home to many restaurants, shopping centers, and the popular greenway. Residents enjoy exploring the 8.25 mile bike and hiking trail, observing unique wildlife along the way. Or if you prefer a closer look at wildlife, you should stop by the Charles Towne Landing Historic Site. This exhibit has a natural habitat zoo and features animals such as a black bear, bobcat, puma, and a turkey vulture.